What comes to mind when you hear the word "tchotchke?" No, that's not the sound of someone sneezing and no, it's not a spelling error either. You may have heard the word "tchotchke" before relating to your grandmother's house but weren't entirely sure what it means.
What about swag? Just what the heck is that anyway? Is it some kind of disease or is it a type of fish?
Despite the vernacular problem, both tchotchkes and swag can be great promotional products for your business. $19.1 billion was spent on promotional products in 2022 and for good reason.
If you're looking for the details on using promotional products or just want to know the key swag and tchotchke differences, then keep reading below to discover further information.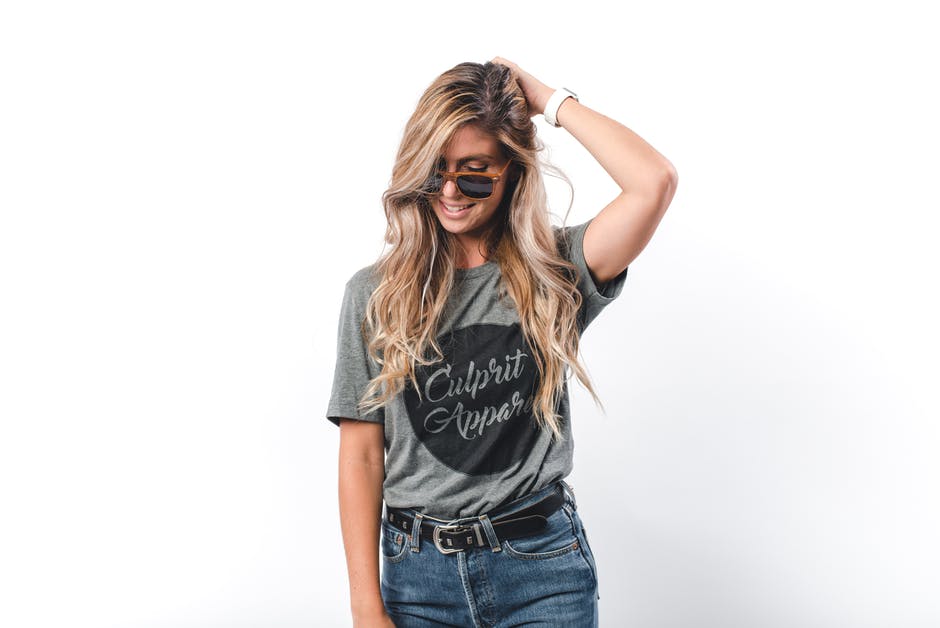 Swag and Tchotchke Differences as Promotional Products
First, let's get down to the nitty-gritty of swag versus tchotchke promotional products. In order to use these ad specialties effectively, it's important to understand what they are. Let's explore these differences here.
Tchotchke
A tchotchke, often pronounced as "choch-key", is any type of miscellaneous item or a bauble. To expand upon this even more, a bauble is a small decorative trinket or decoration. So, basically, a tchotchke is a decorative doodad like a bobblehead or a snow globe.
Most of the time, a tchotchke doesn't really do anything though. It serves no purpose beyond just sitting there and looking pretty. Kinda like your Aunt Martha at Thanksgiving with all of the Botox and plastic surgery (just kidding Aunt Martha, you do look great though.)
However, modern tchotchke designs can have some functionality like bottle and jar openers, chip clips, and basic pen and notepad sets. These may be items that potential customers can use but don't usually buy for themselves.
Tchotchke items are frequently given out as promotional products at events like conventions and trade shows. They can be branded with a company logo or incorporate a mascot into their design.
Swag
Believe it or not, the word "swag" originated in the 16th century. The word used to mean "to sag or lurch" or "to sag or droop" and often referred to a large-bellied person and the way that they would walk. Yikes.
In the 18th century, swag also referred to stolen goods. You can thank rappers Jay-Z and Soulja Boy for bringing the word "swag" into a new light in the early 2000s, nearly two decades ago. In the modern language, swag has been attributed to mean "Stuff We All Get", as well as "Souvenirs, Wearables, and Gifts."
Unlike the humble tchotchke, a swag item has a designated use to it. It serves a purpose that the recipients can actually use all the time. This can include wearables like hats and apparel, beverage holders, and more.
Benefits of Tchotchke Promotional Products
Tchotchkes are small in size, so they don't take up a lot of room on a shelf or desk. They are also ideal for giving out at conventions and trade shows since they won't require lugging around all day with all of the other promotional products. A tchotchke won't be cumbersome or heavy to carry and they don't take up a lot of valuable space in your luggage or the luggage of their recipients.
A tchotchke is a tangible representation of your brand. Cute or cleverly designed items also work to promote brand impressions. Each time a potential customer sees it, they will be reminded of your business; and it takes 5 to 7 impressions to create a stronger overall brand awareness.
Tchotchkes are also inexpensive to produce, so they won't have a massive cost ratio to add to your event giveaway budget. You can also use a tchotchke as an extension of your brand's vision or motto ("Hakuna Matata" is already taken though.) You can put your company slogan right onto the product.
Benefits of Swag Promotional Products
Because swag has usefulness and a purpose, and it also has value to it. This means a business's potential marketing demographic will want to enter contests and compete for a possible swag bag of free promotional goodies. The more eyes on products for giveaways, the more eyes on your brand in general.
On top of this, swag items are in-demand promotional products. Nearly 53% of Americans love to receive free swag as a form of promotional products from businesses as part of giveaways. With 51% using them regularly in their everyday lives.
Swag promotional products also have the added benefit of turning your potential or established customers into a walking advertisement for even more brand exposure. When they wear branded apparel, your company's name and logo are emblazoned right on it. You can use this to expand your reach naturally through branded swag.
Even at the grocery store or coffee shop, you have the opportunity to get more people viewing your name which can lead to them looking it up on their phones or asking about it. This, in turn, creates more impressions toward brand awareness.
Examples of Company Swag Ideas
Swag can also be used to give to your employees as an incentive or as a reward for their hard work. Employee swag gits help your employees feel more connected to your business and can improve retention and productivity. Here are some popular examples of company swag.
Apparel and Wearables
Apparel is, by far, one of the most popular swag categories. Common wearable items include:
T-shirts top the list with 41% of consumers. They preferred wearing ones with clever catchphrases or logos that allow them to express their individuality.
Accessories
Accessories that are fun and functional also benefit employees and consumers alike.
AirPod cases (fun and jazzy designs)
Portable power chargers
Tote bags
Travel bags
Personal USB fans
Sunglass cases
AirPod cases and portable power chargers can make great items for new employee welcome kits.
Beverage Holders
Everyone has a favorite beverage. No matter if your consumers and employees drink coffee, tea, or plain water, branded swag beverage holders are the best company swag ideas for usefulness and functionality.
Coffee mugs
Travel tumblers
Water bottles
Whether they're going to the gym or working on an important project, they'll always have a convenient branded beverage container within their reach.
Elevate Your Tchotchke and Swag Game with Promotional Products from Boingo Graphics
Now that you (hopefully) understand the difference between a tchotchke and a piece of swag, you can use this information to enhance your products for giveaways and promotions. You need a really cool printing company to help you make your promotional products look their best.
Boingo Graphics can help you achieve the awesome swag and tchotchke items your business needs to stand out from the crowd. From apparel to new employee kits, personalized office products, embroidered shirts, and more, Boingo Graphics is cooler than cool. We strive for the best.
Request a custom printing quote for your next project today.