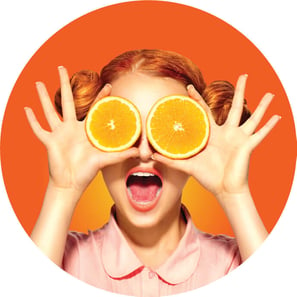 Your Partner for Marketing Success
Extend your marketing department by partnering with our professional, affordable creative services team. From design of a simple direct mail piece to creation of a full-blown creative campaign to support your sales or growth goals, Boingo has the proven capabilities and expert team in place to help.
With Boingo Marketing Services, you will move your customer base closer to engaging with your brand.
With every thoughtfully developed tactic – whether we are creating an integrated marketing campaign or a single piece of collateral – your prospects, existing customers, teammates or your mom will get to know you a little better. And, dare we say it, get to like you a little better.
Our design capabilities literally rise above the rest. Yes, we provide graphic design services that rival your uptown way-cool agency. But, because we have the power of a full-service, cutting-edge printer behind us, we can also design 3-D displays, packaging and promotional items. From straight-forward production-oriented layout and design, to beautifully crafted visuals designed to embody your brand essence, Boingo's design hits the mark.
Creative. Exact. Targeted. Our writers are experienced marketers who know what questions to ask and how to align content with strategy. That's a lot of fancy talk for making the words work. We are adept at utilizing your brand and style guidelines – or we can help you create them. We are not afraid of writing for health literacy, financial literacy, technical lingo or plain language requirements. (Ok, tbh, we're a little afraid of financial literacy, but only because we still don't understand bitcoin.)

Editing
If you have people walking around disguised as writers, let Boingo's professional editors wrangle your copy into grammatically correct, targeted content. Not every writer is a good editor. Our team has deep experience reviewing copy in all its forms.
Proofing
It takes a someone with training, skill and diagnosed OCD to be really good at proofreading. We were going to put a typo in this part just to be funny but realized you may not hire us for proofing if we did that.
Content Strategy
So, the words are one important thing. Fitting all the words into a marketing plan that gets the engagement you want with your customers is another. What does that mean? It means the right message to the right audience in the right tactic at the right time. Do you need an e-newsletter? A series of printed direct mail? A text campaign? We don't know, silly. But we'll work with you to find out and we'll execute to boot.
Project Management
No one client ever woke up and thought, "I need to pay for some project management today!" But we can tell you that creative development doesn't happen without it. Not good creative development. When you grow up managing the production of millions of printed pieces that HAVE to be right, on time and on budget, you get very good at project management. Boingo applies that skill to every creative project we undertake.
Consolidate graphic design, content creation, data services and printing with one vendor.
(We mean us.)
Contact us today for details on Boingo's creative capabilities. Complete the form below, and we'll get back to you soon.
Meet Our Creative Services Team

Scott Nowokunski

|

President
Scott was 12 years old – rocking bell bottoms and a Sony Walkman – when his father, Ed, made a successful entree into the copy business. He left his favorite Supertramp album behind, graduated from Appalachian State University and has been creating, innovating and looking to the future ever since. Scott has a collaborative approach to solving business challenges, which makes him an excellent marketing partner and creative hype man. And at night, when alllll the world's asleeeeeeep, the questions run so deeeeeeep.
Linda Kirby

|

Executive Vice

President
In a world where seemingly impossible deadlines, the need for perfection and the presence of highly technical equipment is the norm, Linda is laser-focused on customer success. And even though her desk has absolutely zero sign of actual work on it (seriously, her desk is weirdly sparse), she has an uncanny ability to juggle an astonishing number of complex projects and to make each client, partner and teammate feel they are number one on a very long list. Either that, or she has absolutely nothing to do and we need more business.
Stacey Novick

|

Project

Manager

, Creative

Services Lead
Stacey has over 30 years of agency experience, meaning she is a campaign execution ninja. Contracts timelines, budgets and vendor relationships are the stuff of Stacey's dreams. Or at least that's how she spends her days and man is she good at it. And if that's not enough, she's also a champion at client service and team leadership. Stacey is a graduate of Hofstra University and has her MBA from St. John's University. So, yes, her accent gives her away. Gastonia? No. Long Island, New York? Yes.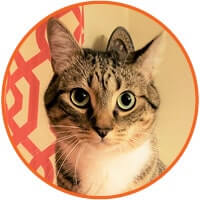 Michelle Ghadfa

|

Project

Manager
Michelle is a project manager with deep roots in marketing and communications. She has her MBA in marketing from the University of Baltimore. Her experience with business development, content generation and management, and needs analysis add up to a whole lotta understanding of what success looks like for execution on projects both large and small. She is a process beast, keeping our teams – and yours frankly – on track, on time and on budget. She's the mother of 4 kids ranging from 2 to 14 years old, so project management is her jam.
Emily Blazs

|

Project Manager
Emily earned her degree in communications from Appalachian State University and honed her project management skills in the nonprofit world, supporting, coordinating and otherwise bossing people into making things HAPPEN for years. Anyone who's dedicated heart and soul to nonprofits knows the moxie it takes to create impact. That's right, we just used the word moxie. Emily's collection of cowboy boots is renowned. We're not exactly saying this is related to the heft of a boot, but she has kept a lot of people in line and a lot of projects on time. She is also the mother of 5 kids, so if you think a little whining is going to work with her, please think again.
Rebecca Brown

|

Project Manager
Rebecca has over 15 years of design and project management experience. With an associate's degree in visual communications, and a second associate's degree in web design, she has a critical eye perfect for ensuring your print project is a masterpiece. Rebecca likes to keep busy. She owned a Mickey Ear Etsy business for about 6 years; is an active violin student and currently volunteers as a marketing and communications professional for a local nonprofit, Dahlia Grove. She loves all things Harry Potter and Disney, and is an aspiring children's book author (she's already written a few). We have no doubt this self-starter will help you with her intuitive ability to help others, look at the small details, and vocalize the needs that you didn't realize matter to you! Whether making something with her hands, or problem solving your project, she thinks creatively around the clock to make visual magic. When she's not at the office, you can find her with her high school sweetheart, and her shih-tzu shadow, Muffin.
Carly Began

|

Project Manag

er
Carly has over 15 years of direct mail marketing and project management experience. With a bachelor's degree in psychology from the University of Missouri - Columbia (aka MIZZOU for the SEC fans), she is armed to anticipate client needs and aid them through the print process. Mother of 2 (and 3 furbabies), Carly spends her time outside of work actively managing her role on the PTO board, her role as Cub Scouts Communications Coordinator, her dance schedule for a local non-profit called Honoring Our Heroes-STL, and all of her traveling across the globe! But don't let this busy life fool you; she's also mastered binging Netflix and snuggling with her family on the couch.
Sofi Gorelik

|

Graphic

Designer
Sofi came to the U.S. at the age of 18, on a full golf scholarship to play for Campbell University right here in North Carolina. As a Campbell Camel, she earned Atlantic Sun first-team all-conference honors three years in a row, and after graduating with a degree in fine art, she joined the golf mini tour and played lights out across the country. When you become a Boingo client, let's just say your company golf outing gets a WHOLE lot more interesting. Bob from accounting can just shut up. Off the course, Sofi is a highly developed graphic designer with experience in pre-press, wide format and project management.
Sam Tendler

|

Graphic

Designer
After leaving his home state of NY and graduating from Appalachian State with a bachelor's degree in graphic design and studio art, Sam is now honing his skills as a graphic designer with Boingo Graphics. Starting as a freelancer, Sam is a self-made man ready to bring your project to life. When you become a Boingo client and work with Sam, you'll be in for a treat that's even better than his home brewed kombucha and home cooked meals! And when he's not busy at work or in the kitchen, he's probably out hiking or biking up Mount Doom with his cat, Frodo, to save Middle Earth.
Maren Trindl

|

Graphic

Designer
Maren (pronounced MAUR - en; sounds like Lauren) is a graduate of University of Wisconsin-Stout and has more than 15 years of design experience. She started her career with an internship at American Girl Place – the original (pronounced OR - I - jin - all) – where she did catalog design and in-store displays for Kit Kittredge. If you don't know that reference, just take yourself on to reading another bio here, because your time is wasted here. Maren's design chops were sharpened in the worlds of print production, agency life, client side and freelance, working in a variety of industries, including agriculture, law, entertainment (namely, America's largest water park, Noah's Ark), recruiting companies and healthcare.
Emma Villani

|

Web

Coordinator, Copywriter
Emma is a word nerd, with an eye for accuracy in the print and digital world. She is a graduate of the State University of New York College at Potsdam and has a Master of Science in web design and development from the University of Denver. So, we consider her a double threat in the world of creative client service. She has a 360-degree view of the efficacy of content in all its forms. She has been known to rescue cats (like literally from a tree, not just a shelter) and before she married, her last name was Doolittle. She also has work experience with an animal hospital. Coincidences? We think not.
Laura Edington

|

Web Content

Administrator
Laura is a graduate of the University of South Carolina and is busy managing web content for our clients. We could tell you more but, well, you know how that ends.
Lauren Clark

|

Web Content

Administrator
Lauren is a riddle, wrapped in a mystery, inside an enigma. Ok, maybe not quite that dramatic, Winston Churchill. But she is someone whose interests, hobbies and pastimes make the rest of us look like dumdums. With a math and science degree from West Chester University, Lauren is brain-deep in making sure client content works in the digital space. But this left-brain focus doesn't keep her from pursuing some impressive right-brain activity. She has self-published a poetry novel of five years' worth of work; she is a creator of 3-D art constructed of recycled and reclaimed materials (think your plastic water bottles, you philistine); and she crochets better than your grandma. No offense, granny.
Zach Beach

|

Web Content

Administrator
Hailing from Ohio, Zach came to Boingo looking for some spice. After graduating Bowling Green State University with a bachelor's degree in visual communication and working as a graphic designer for a while, he decided to switch things up and transition to the wonderful world of web design. Secretly we love this combo for him as the 2 are like Annie Oakley and Frank Butler or Cedar Point and King's Island or Skyline Chili and Ohioans. Outside of obscure Ohio pairings and work, Zach loves playing video games, watching football, volunteering for his local humane society and food bank, and expanding his cooking repertoire as a challenge! Oh, and have we mentioned that he's seen the World's Largest Duck in person? You should see his dog next to it!!