The human brain is capable of processing visuals 60,000 times faster than text. This is the reason why most businesses have a logo design with their business name.
Commercial interior graphics are a vital part of any thriving company. This is part of what makes your brand unique and creates a welcoming company culture.
Every company needs to have interior graphics to help attract more customers. Business graphics may not seem extremely important, but they play a huge role in how consumers make decisions.
Keep reading to find out what commercial interior graphics options you have.
Wall Wraps
One of the best commercial interior graphics you can invest in is a wall wrap. This is when a design or logo is printed on vinyl and installed on an entire wall.
A wrap like this creates a show-stopping visual that immediately catches people's attention. In a way, it mimics how a mural looks since it covers the entire wall.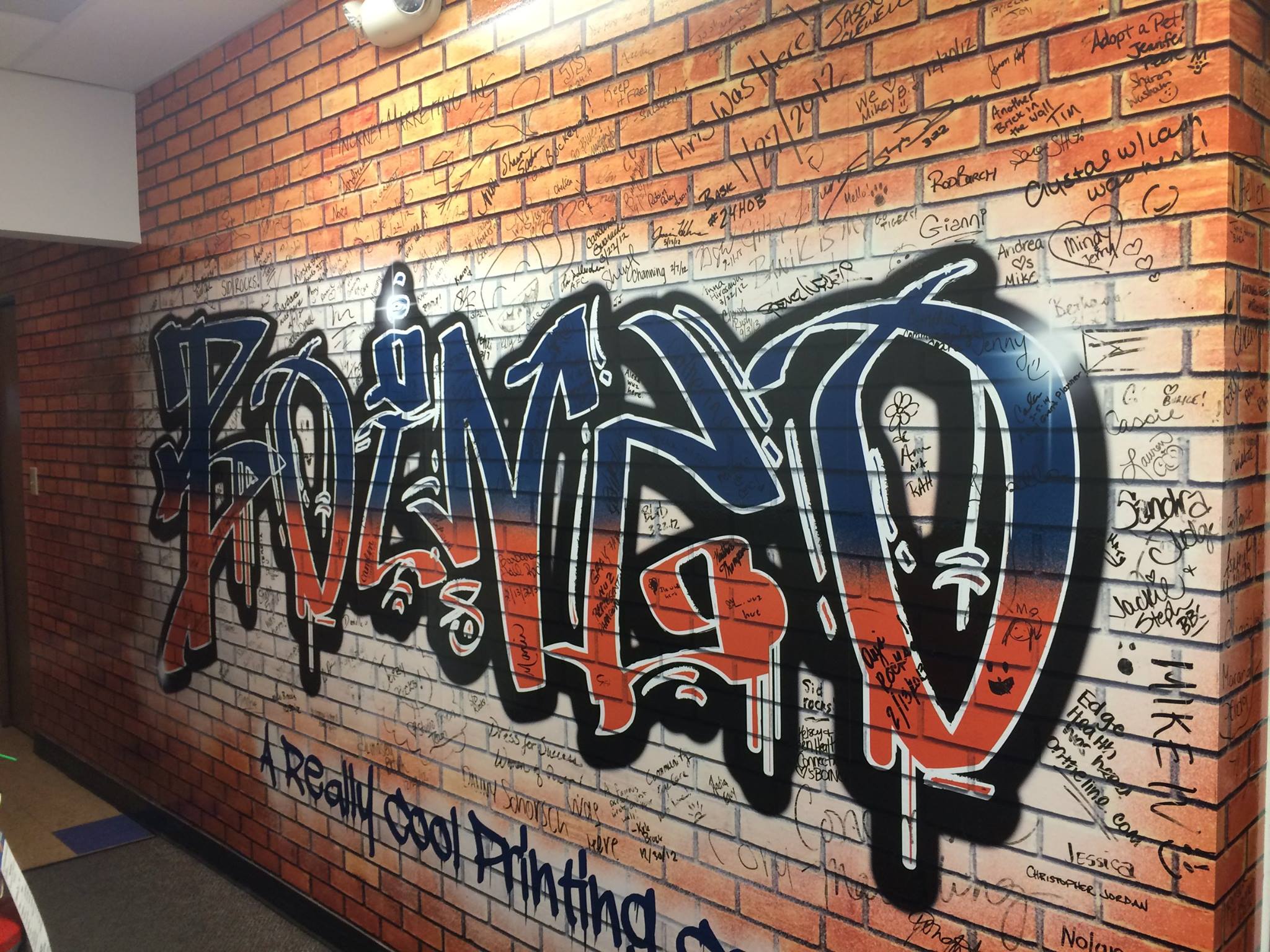 Some companies even have a wall wrap that wraps around multiple walls at once. This creates beautiful visuals that transform the space into a unique company setting.
This is a great way to highlight your company logo or your company culture graphics. It provides a pop of color and something interesting to look at for customers and employees.
Using wall wraps is one of the best ways to transform a space so that it stands out. Most company buildings can feel very cookie-cutter and plain even if you paint the walls.
This is the best way to make it entirely unique and in line with your brand.
Banners
Another great option for commercial interior graphics is vinyl banners. These banners are sturdy, and you can take them down or put them up wherever you want them to go.
These banners are often used inside or outside, depending on what you need them for. They are often used to announce certain events, launches, or sales that are happening.
You can create an eye-catching banner that perfectly portrays your company culture graphics. It is a great marketing tactic and helps to brighten up your company space.
You can get banners of various sizes for different areas of your building. You can even use these for your logo as a decorative feature in the building.
Window Graphics
One of the most common types of commercial interior graphics is window graphics. These can be added to your windows with your logo or special announcements.
This is a kind of graphic that really stands out and attracts people's eyes. Passersby are very likely to notice your building if you have graphics in the windows.
These should be bright and bold and have some kind of eye-catching design. This could be your logo or details about your company and the services you offer.
You can go as big or as small as you want with these business graphics. Some companies choose to have graphics in all of the windows or in just a few of them.
It all depends on the luck you are going for and what kind of message you want to put forth. If you have a lot to say, you may need to have more graphics and more windows.
Banner Stands
Aside from the ordinary banners you can use, banner stands are also very popular options. You have many options to choose from, such as retractable, telescopic, fabric, or spring-back banner stands.
These banners can stand up on their own and be used to display your logo or announcements. Retractable banners are very popular as they can be pulled down or up if you are using them.
Telescopic banner displays are excellent options if you have tall ceilings in your company. These are very tall banners and can even be used outside to attract attention.
All of these banner stands are great options if you want to display your business graphics. Any business should have a collection of banners that they can pull out at any time.
One of the best things about banner stands is that they are affordable and easy to ship. They are also easy to store and can be used inside or outside as necessary.
A-Frame Signs
A very popular commercial interior graphics option is A-frame signs. These are very common, and you have most likely already seen them outside of businesses.
These are plastic signs that can be folded flat or displayed in an A shape. You can have your logo design on the front or have special announcements written there.
These are often used to announce different things outside of businesses to attract customers. But they can also be used inside to announce specials, sales, or other announcements.
Posters
Business posters are very likely the most common type of commercial interior graphics available. They are popular for a good reason since posters are versatile and affordable.
You can have posters designed with your business graphics to use as business decorations. You can also use brightly colored business posters for announcements and special offers.
They can be displayed anywhere within your company to attract customers. They add appeal to any business and can be a great way to add creative graphics that everyone can appreciate.
Best Options for Commercial Interior Graphics
If you want to promote your business, you need to invest in commercial interior graphics. The good news is that there are many different business graphics to choose from.
Do you want to buy interior graphics for your company? Contact us today at Boingo Graphics for all kinds of printing services.