Order Distributed Print Marketing Portals
As we continue to work from home and physically distance ourselves from others, we need to start getting creative with how we communicate. Especially when it comes to maintaining a brand and marketing materials. Online portals allow standardized marketing collateral to be securely posted and easily printed and distributed. This system provides multiple employees from your organization the chance to place orders for business cards, brochures, promotional products, apparel, posters, invitations and other printed products. Better yet, they can do it all from the comfort and safety of their own home. There are many benefits to online portals, including lowering costs, brand management, improved control and waste reduction.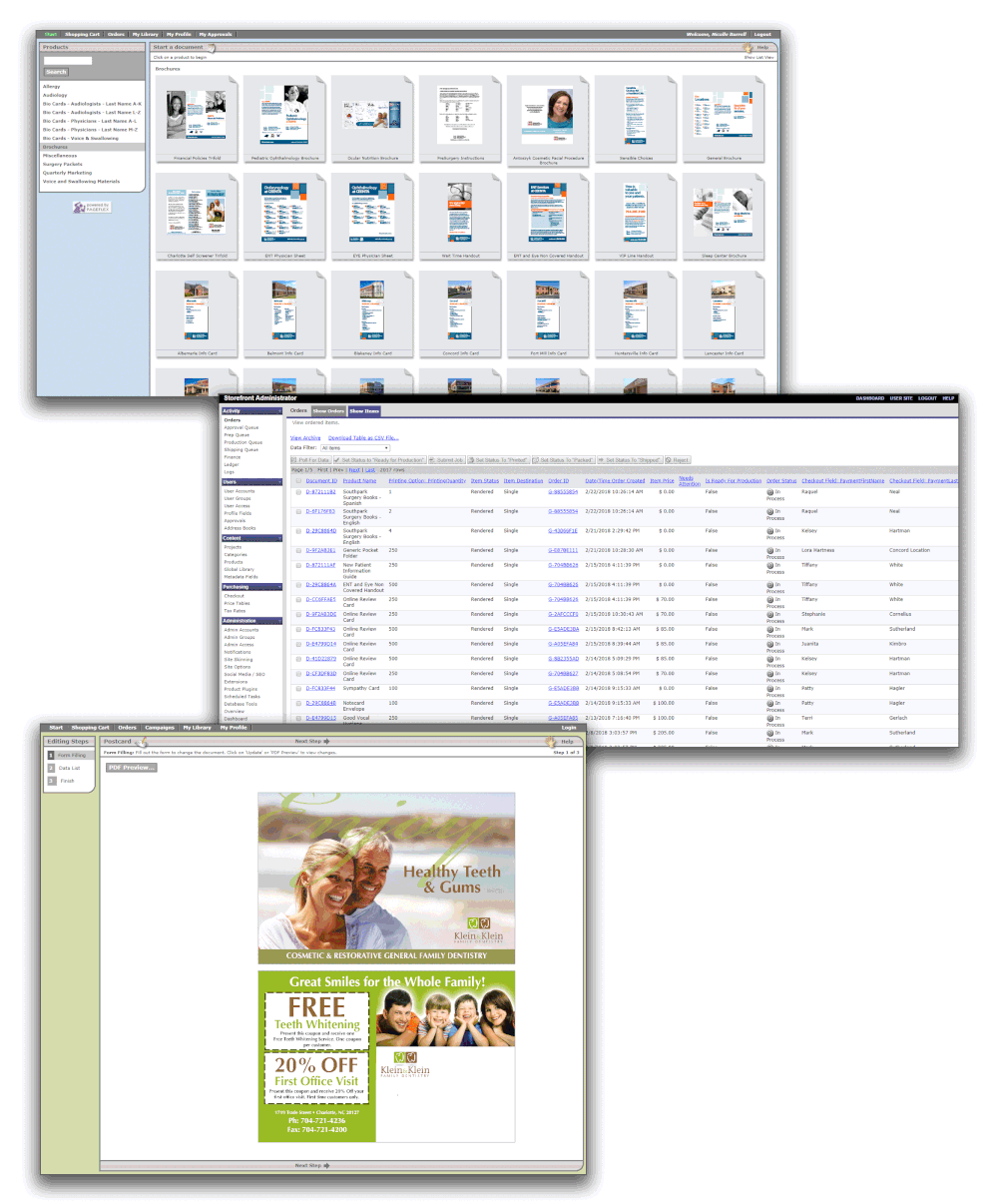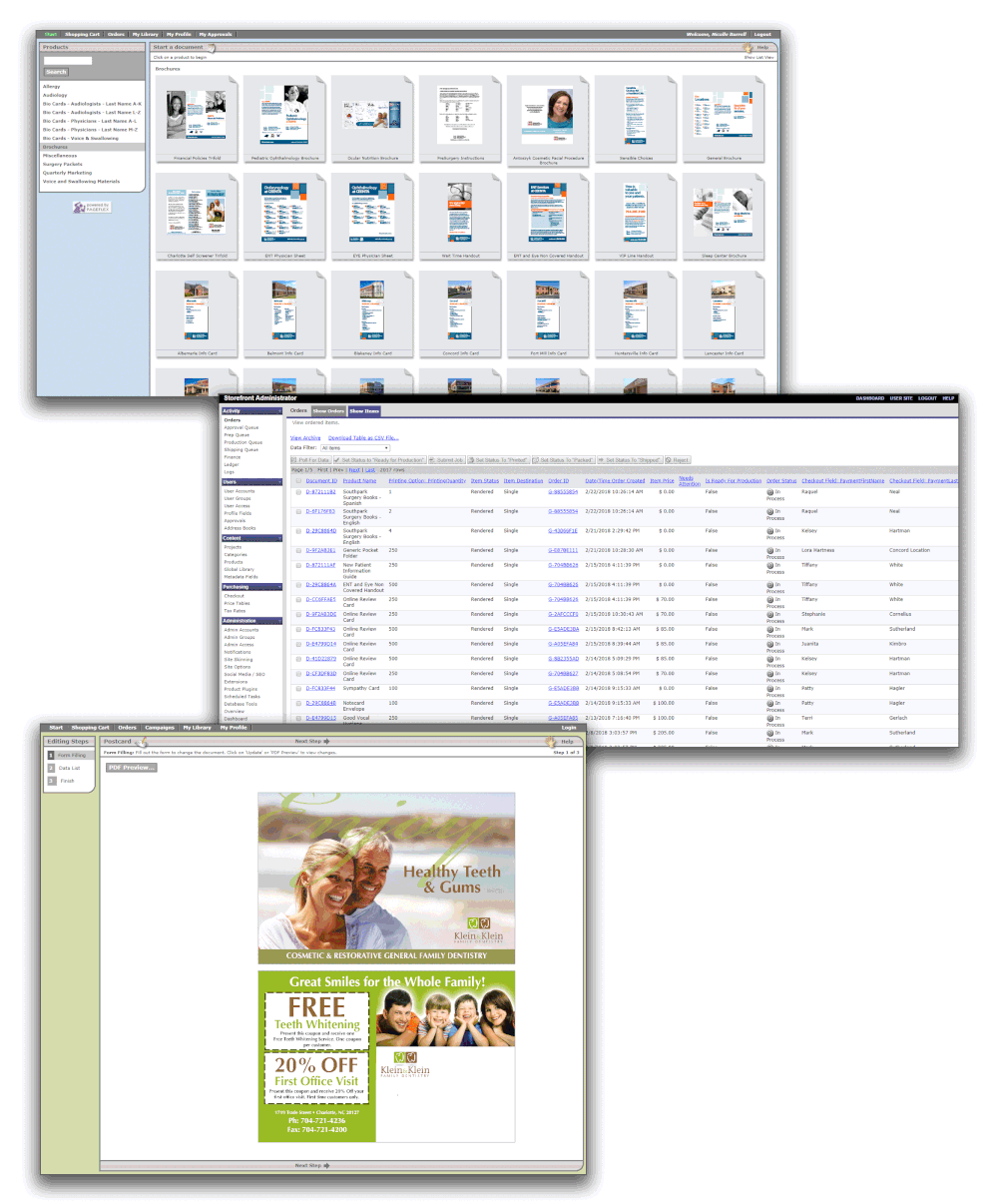 Online portals lower direct product costs as well as supply chain costs. In fact, according to a study conducted by the Aberdeen Group, companies that switched to portal technology have seen 17 percent in cost savings on print materials and related services. Further research found that 39 percent of companies with over 1,000 employees reported a savings of 10-25 percent, and 13 percent of those companies reported savings over 25 percent. Not only do direct product costs shift but also supply chain costs. Companies usually move from a transaction-based pricing model to a contract-based pricing model when implementing an online portal. Transaction-based pricing applies to each project whereas contract-based pricing is one set overall price, making contract-based pricing easier to handle and cheaper.
When it comes to spreading your message, you want your marketing materials to be consistent. If multiple people are allowed to create their own materials with different printers and tools, colors and fonts can easily change. Your organization will gain a stronger brand identity if every piece of marketing communications includes approved logos, taglines and standardized brand messaging. In fact, a well balanced portal ensures the end product will match corporate standards while empowering the end users to customize and proof products which will look great. You need control over the fonts, styles and colors of your print materials. This way, everything can be consistent and will present your brand well. Additionally, an online portal allows employees to create materials from templates that have all the required graphics and copy.
Waste reduction is a benefit that may often be overlooked. On-demand production technology provides the opportunity to print as needed rather than in bulk, which reduces both excess inventory and waste​.
Finally, online portals offer convenience, accessibility and organization that allows everyone to work a little bit better. Available 24/7, online portals are easy to access from many locations at any point in the day, and more work than ever is done on mobile phones or tablets. As the administrator, you control access of the appropriate products to the right employees or partners. Some outstanding web portals for print ordering allow several ways to organize the process of ordering printed products. From geographically based organization to product type, users should be able to easily find exactly what they need.
As a marketer, you have limited time to work and end up pulled in so many different directions. But online portals enable others to select, customize and send marketing materials to production without your constant involvement. You'll be able to choose when you get involved and you'll be able to track what your team is using and therefore needs.
Ready to get started with your own distributed print marketing portal? Boingo Graphics is here to help. Our enterprise architecture offers the widest breadth of web-to-print solutions available to marketers, and it supports both national and global organizations. Every Distributed Print Marketing Portal is unique. It is designed with flexibility in mind and is a highly regarded published API built to include multiple modules, customization options and licensing models to ensure you will enjoy a fully scalable solution.
Reach out to us to learn if a distributed print marketing portal is right for you.