Fore! It's time to talk about one of the most beloved corporate traditions: the company golf tournament. Whether you're a seasoned golfer or you're just in it for the post-game drinks, a golf tournament is a great opportunity to bond with coworkers and network with other companies. But planning a successful outing takes more than just picking a course and booking a tee time. If you want to impress your colleagues and create a memorable experience, you'll need to put in a little extra effort. Here are some key ingredients for a winning company golf tournament:
Branded Golf Shirts
First things first: let's talk about branded golf attire. If you want your team to look like a cohesive unit (and let's be real, who doesn't?), you'll need to invest in some branded golf shirts. Not only do these shirts make for great team photos, but they also show off your company pride and can be used as a marketing tool. Just imagine your team strolling up to the first tee, all decked out in matching shirts with your company logo emblazoned on the front. Now that's a power move.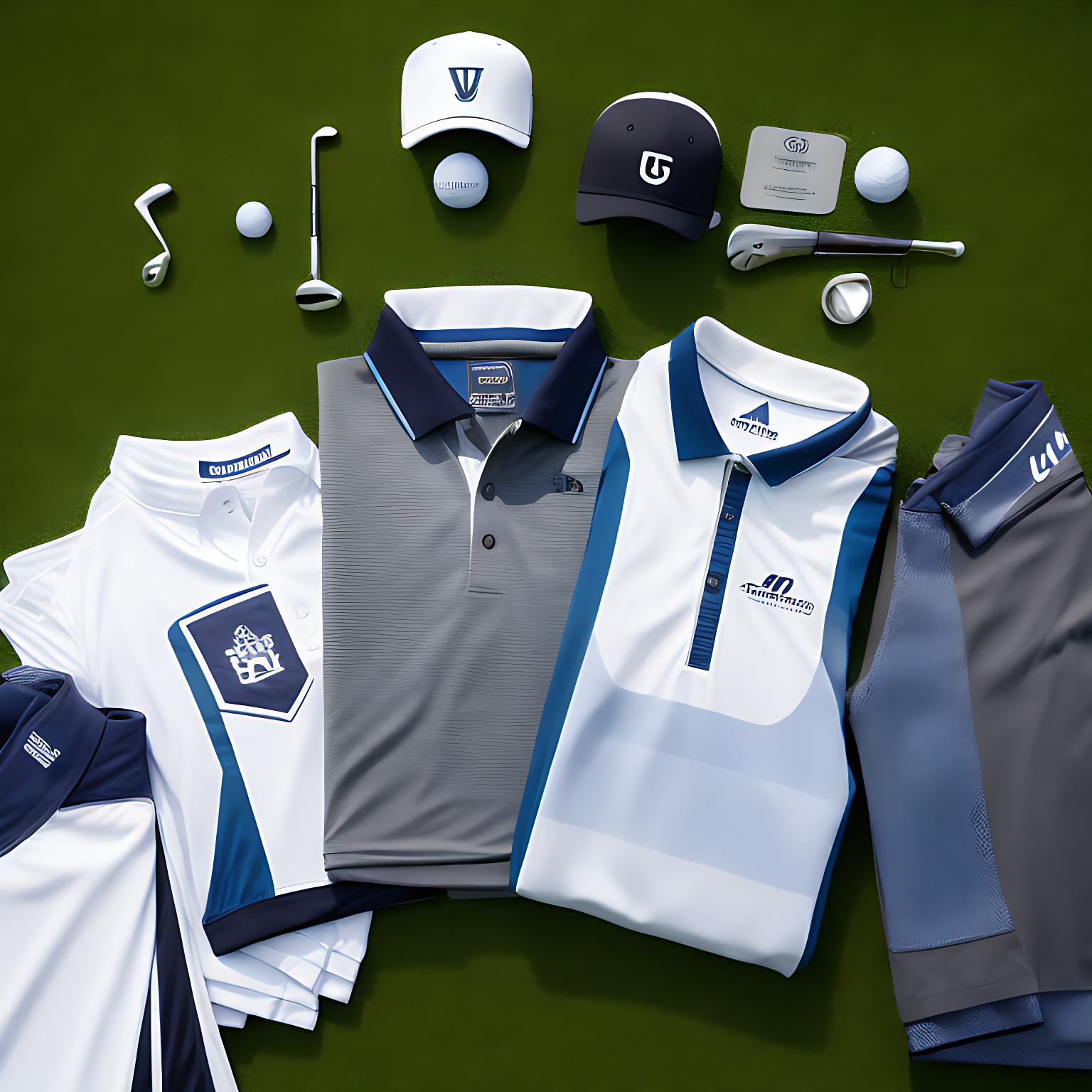 Custom Hats
While we're on the topic of attire, don't forget about the headwear. Sun protection is important on the golf course, and a custom hat can help keep your team cool and comfortable. Plus, it's another opportunity to showcase your brand. Whether you opt for a classic baseball cap or a more stylish bucket hat, make sure it's something your team will actually want to wear (no offense to the neon green visors of the past).
Branded Golf Balls
Let's face it: golf balls tend to disappear into the rough, never to be seen again. But if you want to make sure your company's logo gets some serious exposure, consider investing in some branded golf balls. These make great giveaways for players and can also be used to mark your team's balls during the game. Just make sure you have plenty of extras on hand, because you never know when a ball might decide to take a swim in the nearest water hazard.
Swag Bags
Speaking of giveaways, swag bags are a great way to show your team some love and keep them fueled up for the game. Fill them with snacks, water bottles, sunscreen, and any other golf essentials your team might need. And of course, don't forget to include some branded goodies like umbrellas, golf towels, and koozies. The more swag, the better.
Sponsorship Banners
If you're looking to really step up your game (pun intended), consider seeking out some sponsorship opportunities. This could mean partnering with other companies to provide prizes for the winners, or even getting local businesses to sponsor individual holes on the course. One way to showcase your sponsors is through vinyl banners , A-frame signs or yard signs can be placed throughout the course. Not only does this provide additional exposure for your sponsors, but it also adds a professional touch to the event.
Event Signage
Last but not least, let's talk about event signage. This includes everything from directional signs to scorecards to welcome banners. While it may seem like a small detail, good signage can really tie the whole event together and make it feel more cohesive. Plus, it's another opportunity to show off your branding and make a statement. Just make sure the signage is clear and easy to read, so players don't get lost on their way to the 9th hole.
Now that you have all the ingredients for a successful company golf outing, it's time to hit the links (or the driving range, if you're like me and need some serious practice). Just remember to have fun, be safe, and don't take yourself too seriously. After all, golf is just a game, and at the end of the day, aren't we all winners?