The Benefits of Sales Enablement
Imagine your sales rep is meeting with a client and discussing how your product is the ideal solution when the client asks, "But what happens if...?" leaving your sales rep fumbling for an answer. In a perfect world, your sales rep would have an answer. But what would happen if they didn't? It makes your sales rep and your company seem unprofessional and underprepared. And what happens if the competition is prepared? The client switches to another provider and you have just lost their business. All because your sales rep didn't have the answer to one simple question.
While this isn't the only scenario, there are plenty of situations where your sales rep needs to be the expert in your product portfolios and confident that everything you, the employer, have provided will lead to success. Luckily, that's where sales enablement comes into play.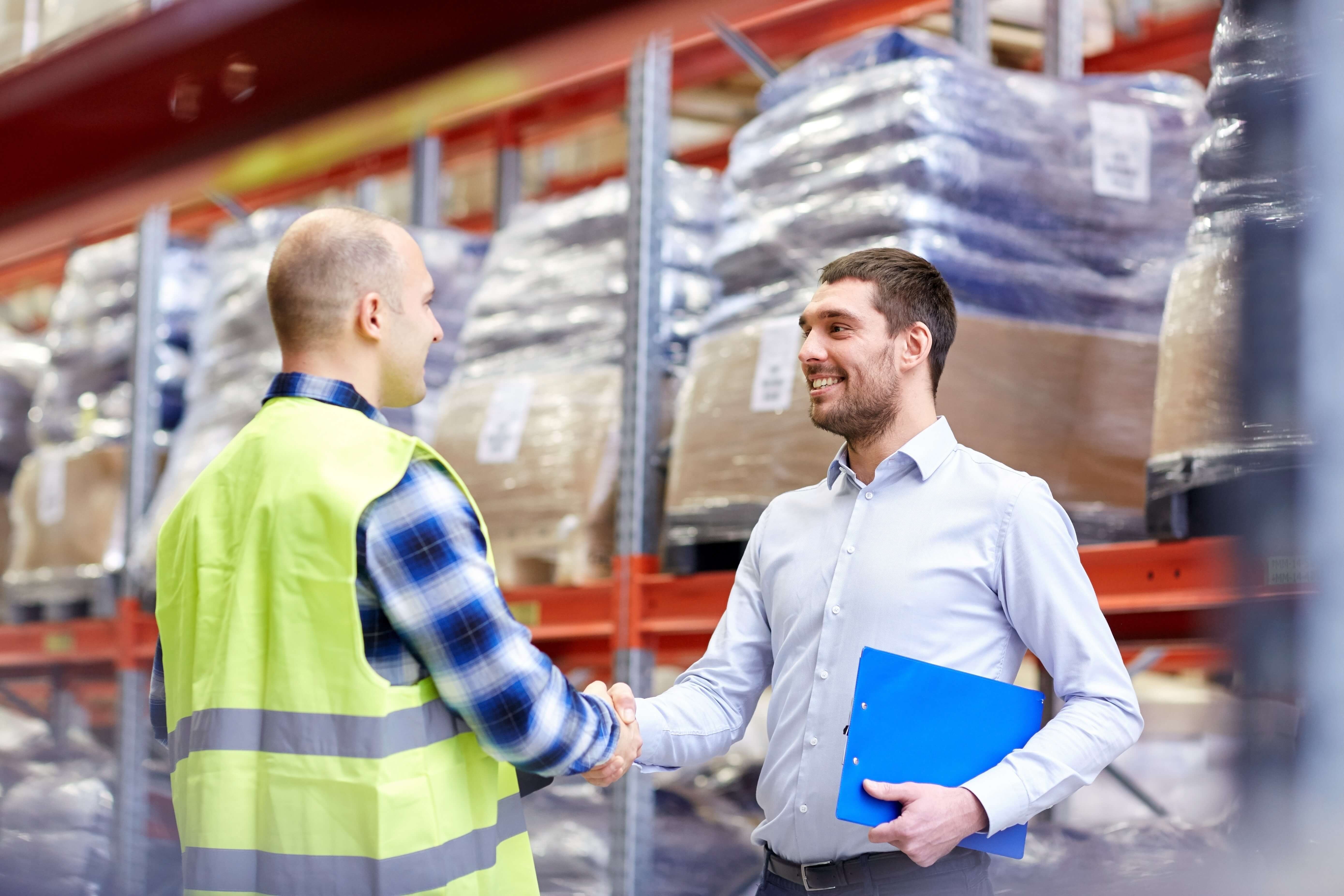 What is Sale Enablement?
Sales enablement has varying definitions across the industry. Red Fern states, "Sales enablement is giving sales teams the training, tools, technology, knowledge, and whatever else they need to enhance the sales process." For manufacturers, this means the ability to look at the sales process with insight and provide context for the data you find.
Salesforce, however, conducted this research which led to what they see as a much more useful definition, "Sales enablement equips salespeople to offer the right solution, at the right time, using the right strategy, the right sales message, and the right sales tools in the different situations they face." Salesforce points out that this definition critically notes:
Salespeople face a variety of buyers
Within a variety of buying processes
That form the various buying situation they must address
Finally, according to this article, there are seven defining attributes of sales enablement:
The objective of sales enablement is to provide salespeople with the resources they need to sell more effectively.
Sales enablement is less about sales and more about the buyer. The field of sales enablement is predicated on providing sales people with what they need to engage their target buyers.
What sales enablement provides to sales people is a critical part of defining your program. What you provide usually takes the form of information. We group this information into two categories. First, there are things like content that sales will provide to the buyer. Second, there are things like best practices, research and tools that sales will consume internally.
Another defining attribute of enablement is that sales people must know how to use the resources you provide to them.
One fundamental premise of sales enablement is that it helps all sales people whether you have a sales organization of one or 1,000.
The best sales enablement programs track and enforce whether resources are being used across the sales organization. Most importantly, they optimize future sales enablement efforts based on what's used and what's not used.
The final defining characteristic of sales enablement is measurement. Some of the more meaningful sales enablement metrics that you should track include: average sales cycle length, number of reps achieving quota and average deal size.
So what does this all mean? First of all, selling is not a one-size-fits-all affair. It needs to be flexible to suit the needs of each individual buyer. Everyone will have different needs so you need to be able to provide customizable solutions, such as a conveyor with a barcode scanner as opposed to just a conveyor.

Secondly, sales enablement provides your sales team, no matter the size, with the resources and know how needed to enhance their engagement with potential buyers. As a leader, you need to know what your sales process looks like and seek out areas of improvement. Then, of course, provide the tools and resources needed to improve your sales team. And, as we all know, the better your sales team, the better chance you have of landing that new client. While that's the obvious benefit, there are some others that aren't so obvious.
Benefits for Manufacturers
According to this article, prior to Industry 4.0, production was the bottleneck in manufacturing to growing a successful company and customer base. Now, the bottleneck is the front-end sales process. Specifically, an inefficient quoting process; a cumbersome back and forth between sales, the customer, and the engineer; and multiple quote iterations. The solution? Sales enablement.
Sales enablement provides three key benefits: better content for manufacturing sales reps (and partners), a streamlined sales training process and a critical resource during business transformation. Let's break each of these benefits down.

Better Content for Manufacturing Sales Reps (and Partners):

Engaging content wins. Manufacturing sales reps need content that easily translates product details into easy-to-follow, valuable messaging for the client. Your sales sheets, sample books and even pocket folders should easily promote your organization while solving the client's problem. Additionally, sales reps need to maintain regular contact and consistent messaging when talking with clients. Organizations confident in their sales content strategy enjoy 28% higher win rates (and better customer relationships) than companies without any strategy. Things like email templates that you can quickly add a lead's name to and send, a content library of useful materials to send to a prospect that might answer a specific question they have, or case studies readily available for example help maintain regular, consistent contact. With the proper content, your sales team will be educated and able to educate others.
A Streamlined Sales Training Process:
In addition to engaging content, value-added conversations also win. Your sales team needs to be focused on business outcomes and trained as experts on your product portfolios. When one of your clients inevitably asks a question, your sales rep needs an answer. Buyers want to work quickly and, once ready to buy, want to do so immediately. If you wait too long, the client may start shopping elsewhere and you just might lose them anyway. Furthermore, your buyer wants to know that you care about them. Focusing on business outcomes leads to a better relationship and a deeper understanding of the buyer all while closing more deals. Nurture your leads and provide them with information to help them decide. According to one study, companies that nurture leads make 50 percent more sales at a cost 33 percent less than non-nurtured leads. Work closely with your marketing department to truly understand the buyer journey. It's all worth it when you end up making the sale.
Critical Resource During Business Transformation:
Things change, but that doesn't mean that your sales team needs to suffer. With sales readiness tools, manufacturers can support a changing sales force through on demand video training and practice opportunities. Not only will this get your sales team ready to go, but it'll provide redundancy for former employees and make them the best sales team they can be. As we learned above, it pays to be prepared, both in the field and in the office. Take a look at the examples below that speak to the real, quantifiable change that sales enablement can provide.
Examples
Sales enablement has proven to be beneficial in a variety of settings. Specifically, Oracle provided this case study detailing how sales enablement aligned sales and marketing business processes, realigned and refocused sales efforts as needed, integrated account management-based and physician-based sales models, and gained company wide visibility on physician promotional activities for a pharmaceutical company. These changes helped them gain the competitive advantage over other pharmaceutical companies who were still executing traditional sales processes.
Another study found that SBI 100 companies that have invested in a dedicated sales enablement team have made the following gains:
Margins: Obtain 3 percent higher margins for products and services (13.7 percent versus 13.3 percent)
Margin trend line: Demonstrate a 122 percent higher margin trend line over the past three fiscal years (+0.2 percent versus -0.9 percent)
Revenue trend line: Achieve an 85 percent higher revenue trend line over the past three fiscal years (12.4 percent versus 6.7 percent)
While these examples focus on non-manufacturing organizations, they are indicative of the drastic change that can happen when sales enablement is done right. So how does one implement sales enablement? Take a look at the following tools and see what the right fit is for your organization.
Tools for Sales Enablement
For technology, HubSpot offers a couple of solutions, including their own, that are worth exploring: Zendesk, Highspot, Outreach and Seismic. Additionally, according to this site, Salesforce is the go-to platform for cloud-hosted CRM and works well in the closing process for sales enablement. It'll be good to do your own research on the right tools for your needs but hopefully this small list is a good starting point.

And don't forget your printed materials as well. The technology will help your internal team be prepared, but remember, sales enablement is all about the consumer. Having the right materials, such as branded one-sheets and pocket folders, help your sales reps get out in the field and make lasting impressions with prospective clients.
Come See What Boingo Has to Offer
Ready to get out there and sell? Make sure you have the right sales enablement materials. From sales sheets and one-pagers to customizable pocket folders, Boingo Graphics has experience with helping companies put their best sales foot forward. We'll work with you to figure out the best sales enablement resources for your company and can provide you with consistency across all your marketing materials.
Contact us and see what we can do for you today.