Boingo Cares is a program created by Boingo Graphics to serve the needs of the Charlotte nonprofit community and currently serves over 90 members. The program allows organizations with a 501c3 in the greater Charlotte community, both large and small, to take full advantage of the wide range of services offered by Boingo Graphics. By creating this program, we have created a combination of no-cost bundles and below-market services that make it possible for non-profits to have access to the purchasing power normally only available to large corporations.
Boingo Cares starts off with a promise and a no-cost bundle of services.
We begin by offering each member organization a consultation to determine how the progam will best benefit the organization and streamline their print buying needs. Each member also has access to our state of the art technology platform, at no cost, to leverage the power of Boingo Graphics.
Additional No-Cost Services Provided to
Boingo

Cares Members:
A free yearly marketing consultation to streamline the print buying process.
Access to the entire

Boingo

Graphics Technology Platform is also an included member benefit.

Boingo

Graphics stock photography library is included at no cost when utilizing our print services.
We are dedicated to using every means possible to provide Boingo Cares members with below market prices for the highest quality printed materials and services available.
Services We Offer
Boingo

Cares Members at Below Market Rates:
Integrated Marketing campaigns
Graphic Design
Commercial printing and bindery services
Digital on-demand printing
Mailing
B/W and color copying
Signs, banners, and trade show graphics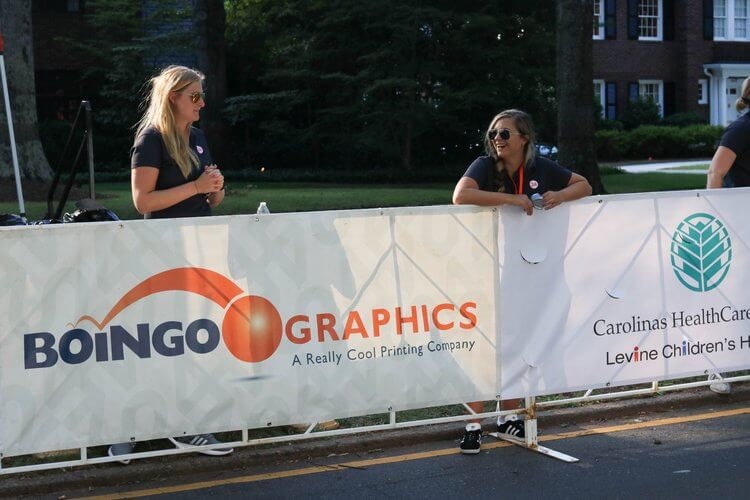 Why Do We Offer
Boingo

Cares?

We have always loved that from our very beginning as a company, we have been a trusted partner to provide help for nonprofits. Several years ago we took a look at the data and noticed 11% of our business was directly connected to the non-profit community. But we wanted to do more, so we created the Boingo Cares Program in 2012. Our goal in creating this program is to use our state-of-the-art technology, world-class knowledge of all aspects of printing, and experience working with a wide range of both non-profits small and large as well as international and global corporations to provide the most helpful printing experiences to this important community. For our Boingo Cares members, we offer a wide range of free services, including access to an excellent stock photography library and the resources of our technology platform. But most importantly, we can provide our non-profit members with below marketing pricing for our services, regardless of how small the project is, or how small the organization may be.

We are proud to use our resources to help organizations achieve their mission by empowering them to communicate with the world as effectively as possible. An effective printing process will offset limited human resources, ensure dollars raised are funneled more directly to the cause, with less materials wasted on logistics, and meet tight deadlines which will mean the difference between success and disaster for the tight budgets and schedules on which non-profits operate.

If you were able to access the most technologically advanced print purchasing system available and do so with the purchasing power usually only available to the largest corporations, what would your organization be able to accomplish? Click below to get involved.