Trade Show Asset Tracking
Manage your trade show from start to finish with TotalVue Trade Show Asset Tracking. From marking the event on the calendar to ordering, production and shipping of assets, our platform will help you keep everything in one central location, allowing you to focus on the stuff that really matters.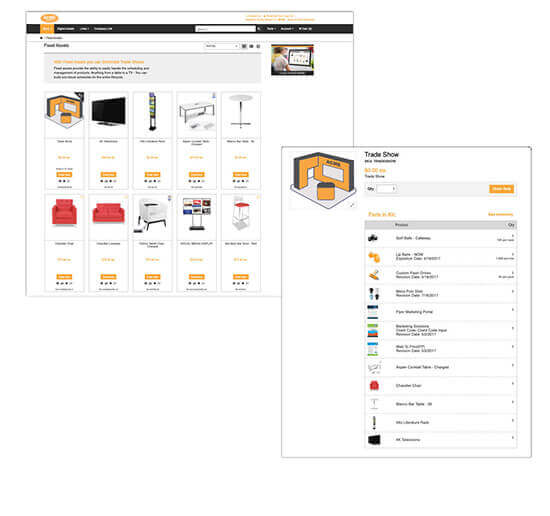 Here are a few things our platform can do for you:
Asset management including warehousing, pick/pack, and fulfillment
Asset inspection, maintenance, and reconditioning, graphic design and in-house printing capabilities
Dedicated project management
A cloud-based, secure portal to manage events and real-time inventory reporting
A streamlined process for accessing, altering, and scheduling the use of your company's trade show assets
Easy logistical management
Give end user's visibility of your trade show asset availability months in advance and allow sales team to reserve assets in advance
By using TotalVue Trade Show Asset Tracking, you'll be able to manage all of these activities in mere minutes.
Everything from printing replacement signage and marketing materials to logistical coordination can be handled with the TotalVue Trade Show Asset Tracking secure portal.
Trust Boingo Graphics to Help You With All of Your Trade Show Asset Tracking Needs
Please complete the form below and a TotalVue Expert will contact you.