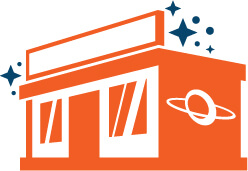 Retail Signage Management
Never worry about strained delivery schedules and reactive marketing with our TotalVue Retail Signage Management (RSM) software. TotalVue RSM allows you to manage your in-store advertising from a centralized location. From creation and planning to approval, production and fulfillment, we have the solution for all your retail signage needs.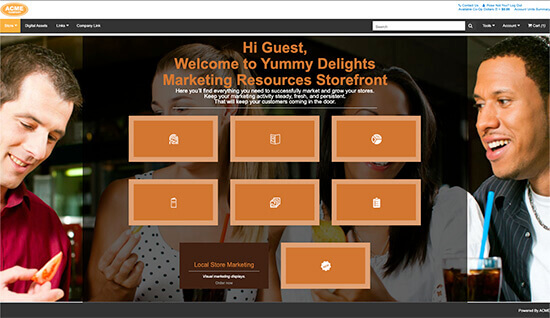 Here are a few things our platform can do for you:
Easy templating, with locking elements, that allows anyone to make needed materials
Straightforward workflow so that approvals will be streamlined
Store management to easily allocate where your marketing materials need to go and when
Our templating system allows virtually anyone to create signage while maintaining your brand and creative standards. You'll decide what elements are editable and lock-down components that are there to stay. Need more than one? The group version and bulk import features facilitate rapidly creating multiple versions of signage in just a few clicks. And if a template won't work, fear not. You'll be able to directly upload your own creative assets.
When your signs are ready to be approved, send them directly to those responsible for approving them. Approvers view all pieces of collateral based on their area of responsibility on a single page. They can approve all, request corrections or make corrections on the fly.
Once approved, you'll need to distribute, which is easily handled with TotalVue. Just upload your complete store listing and exactly what kind of signage is required at each location. You can also create store profiles that allow you to cluster stores into different groups, such as by location. You can assign quantities and sign types needed in every store or store group. And when that's all taken care of, TotalVue will organize your materials for production; simplifying sorting, kitting and fulfillment processes.
Trust Boingo Graphics to Help You With All of Your Retail Signage Management Needs
Please complete the form below and a TotalVue Expert will contact you.