Being cool is about more than good looks, although looks can be important. They're undoubtedly important for printing companies like Boingo Graphics. After all, printed products and marketing materials need to be eye-catching, sharp and rich with personality. But there is much more behind Boingo that supports our claim.
So what's the full picture of what it takes to be a really cool Charlotte printing company? Briefly, here's the lineup:
Lots of orange (explanation coming)
Community engagement
Sustainabilty
On-time delivery
Sounds simple enough, but there's a lot to each item on the list.
The color of cool—orange
When you visit Boingo Graphics, you'll see a lot of orange. Why? Because orange is the color of adventure, passion, energy, and innovation but also of self-control, warmth and encouragement. It fits well with the company's promises. To quote a sign that hangs on the break room wall:
We will be on time
We will do what we say we will do
We will complete what we start
We will say please and thank you
Giving back—the Boingo Cares program
In the Charlotte, North Carolina area, the Boingo Cares program provides more than 90 non-profit organizations with a bundled approach to benifits that help the organization communicate effectively with their board, vounteers, and their supports. As a result, these organizations are becoming more efficient in their mission to help their community. For its work, Boingo has received the Outstanding Philanthropic Small Business award from the Association of Fundraising Professionals.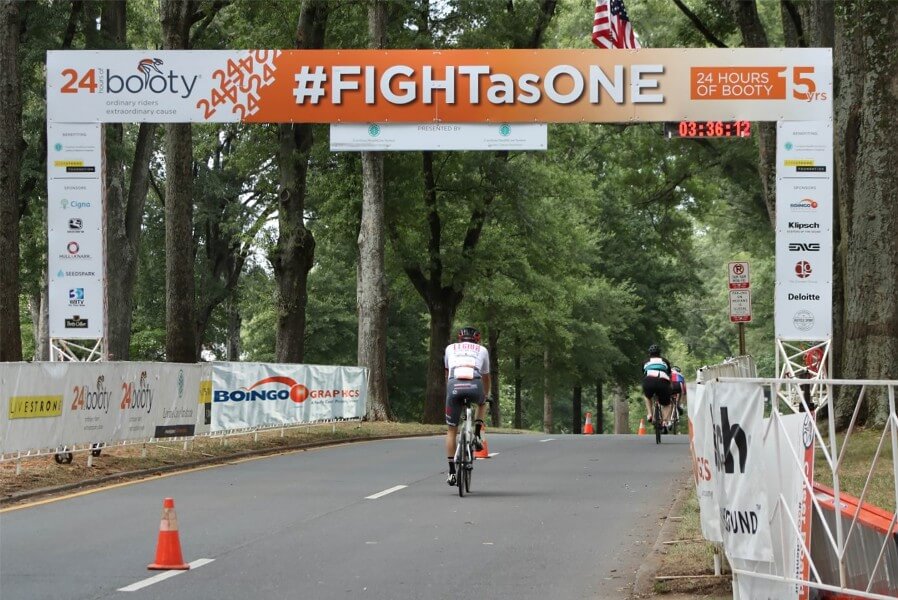 Going green—sustainability
Printing companies have the opportunity to make the world a better-looking place through well-designed and produced work. They also have the chance to help preserve a healthy environment. How cool is that?
Boingo Graphics is committed to sustainability. This effort includes steps such as:
Recycling tons of paper every day
Using water-soluble and biodegradable solvents
Purchasing carbon offsets for electric power
Partnering with Renewable Choice Energy to invest in wind power
Becoming an EPA Green Power Partner to support better ways to produce power
the last step—on-time delivery
It's like Thanksgiving dinner. If everything goes right, it's served in all its glory, right on time. When a print job delivers on time, it means a bunch of other deadlines have been met, and many people have done their jobs well. If there have been any glitches, they've been dealt with, even if that means somebody has had to go the extra mile.

Going the extra mile to make sure you get your order when it is promised and that it meets the quality standards you demand is just one factor in a good printer's service. It's part of the job.

Boingo Graphics understands that getting the work done on time is part of being a really cool printing company. Nobody thinks being late is cool, and excuses don't help. On-time delivery is a matter of pride—and that's cool.


Now come on over and discover the cool. Just look for the orange and let Boingo Graphics help you get where you want to go.